Parenting After Separation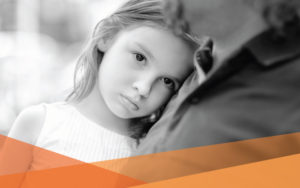 Divorces can be difficult without children, but if you add children to the mix, a divorce becomes all that much more complicated with extra layers added into the mix. Reasons for the divorce may not need to be given to the children but both spouses need to be extra careful in explaining to the children that none of this is their fault.
Once the divorce is finalized and all of the formalities are done, life will continue for both parties and for the children of the divorce. Here is some information on the mandatory steps for filing for divorce in Calgary if you have children.
PASS
If you and your spouse have filed for divorce and children who are under the age of 16 are a part of the equation, a parenting after separation course is a mandatory part of the divorce proceedings.
The course is a one day course (6 hours) that is designed to help parents understand each of the roles they areresponsible for after the divorce. The course examines in detail the separation and divorce process and the effects that these proceedings will have on children.
It also offers various techniques for communication between the two divorcing parties, legal information that may affect either party or the children and problem solving strategies each parent can apply in a variety of settings and circumstances.
This course teaches parents about the importance of working together in order to meet the children's social, educational, health and most importantly their emotional needs. The parenting after separation course encourages both parties to attend mediation meetings and to consider dispute resolution options such as parenting plans and relationship building.
There is no cost to either parent for any of the seminars nor is there any cost attached to the mandatory parenting after separation course.
PASHC
If very little headway has been made or either party is still not satisfied with the information that has been passed on at the parenting after separation workshop, a further seminar is offered that looks at high conflict situations.
Parenting after separation for high conflict families (PASHC) focuses on how to get each parent to emotionally disengage from each other and how to identify and renegotiate their boundaries.
During this course, parents are encouraged to develop a parenting plan that will reduce conflict between each parent and to help minimize the contact each parent will have with the other. Again, there is no cost attached to this course.
Divorces that involve children can be very complicated and difficult for not only each party, but also for the child itself. The parenting after separation course is specifically designed to help ease some of the stress and frustration during this difficult period of time.
If you need more information about where to take this course or wish to discuss any of the courses in more detail, please feel free to contact us as we would be happy to offer you our professional advice.