Online Safety: Co-Parenting and the Internet
Online Safety Should Be A Parenting Priority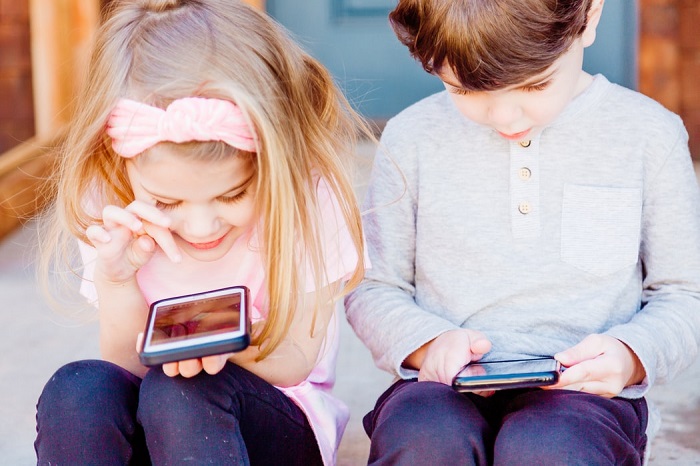 As social distancing continues to impact how we communicate with others, it is important to think about how our kids are dealing with this new reality and how they are communicating with their peers. Online safety has always been a parent's responsibility, but we know that now, more than even, our kids needs our protection.
Technical Savvy Apps Can Be Misleading
A recent article by broadbanksearch.net outlines 14 apps and social media sites that parents should be aware of. Some of these apps you may be familiar with such as Instagram, SnapChat and TicTok, however, many you have likely never even heard of such as Caclulator%, Chatroulette, IMVU and Tellonym.  We recommend taking a look through this list and familiarizing yourself with the dangers that your children could face when conducting themselves online. It's a good idea to have regular check ins with your kids to know what type of content they are posting and consuming online. For younger children, you can even set parental controls that disables their access to certain websites to ensure their online safety. It is your responsibility to keep your kids safe online and encourage open and honest dialogue about this topic. It's also very likely that your kids will know much more than you about this topic so allow them to teach you and frame this as a learning session for all involved.
Establishing Internet Usage Between Homes
It is very important to have a consistent set of rules across both households when it comes to Internet, cell phone usage and online safety in general. A clear set of expectations and rules helps kids with authority and allows them to develop healthy habits around screen time. If you and the other party disagree, or struggle with setting boundaries for your children with respect to screen time, a mediator can assist with negotiating the terms and including them in an Agreement or Court Order.
Parents Social Media Usage During Divorce
Another aspect of online safety you should consider is that of you and your partners. Even if you think your privacy settings are blocking your kids from seeing certain messages, you can never guarantee that they will not be able to access information now, or in the future. As such, it is best practice to never post negatively about your ex-partner / parent of your children. As family law lawyers, we also highly recommend ensuring you are not posting anything that could be interpreted negatively by a Justice or Judge if your social media is used as evidence in the courtroom.
If you are considering divorce and need legal advice, connect with us today.
Disclaimer: The content provided in the blog posts of Jones Divorce & Family Law is general information and should not be considered legal advice. Please contact a lawyer for legal advice tailored to your specific situation. All articles are current as of their original publication date.