Planning to Remarry Following Divorce? Make Sure You Read Our Checklist
A Legal Guide On How To Remarry Following Divorce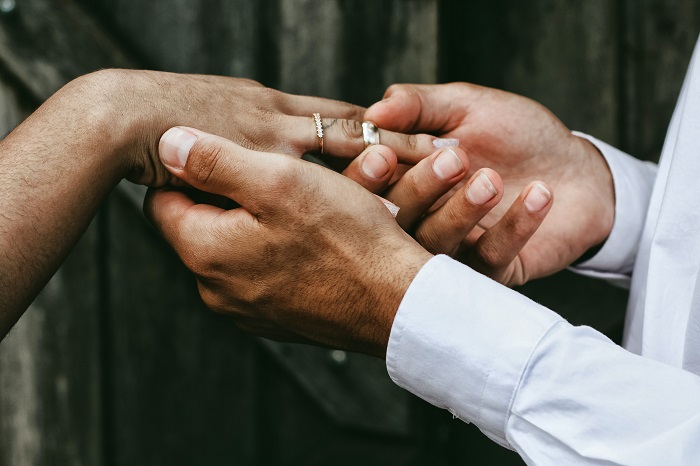 Getting married is an exciting and special time in your life and should be an enjoyable process for you and your partner. However, if you are planning to remarry after a divorce, there are some logistical factors that you need to take into consideration to ensure your wedding goes smoothly.
Obtain Your Divorce Certificate If You Intend to Remarry
In order to remarry in Canada, you need to be legally divorced. In order to be legally divorced you need to apply for a divorce through the courthouse that has jurisdiction over your proceedings. The most typical way to apply for a divorce is being separated from your spouse for a period of one-year. While there are other ways to obtain a divorce they are much less common. In some cases, divorces can be granted as soon as this one-year mark is up, if the parties have reached an agreement with respect to the division of their property, parenting, spousal and child support and any other relevant corollary issues. If your separation is contentious this can take much longer than a year and you will be required to wait until they are resolved to obtain your divorce certificate. As well, it is important to note that the wheels of justice turn slowly and it generally takes about 2 – 3 months to obtain your divorce certificate once the desk divorce package has been submitted to the courthouse for filing. As such, if you intend to re-marry, it is imperative that you advise your legal counsel as soon as you make this decision so that they are aware of the timeline and can do their best to assist you. With that said, your legal counsel cannot guarantee any outcome and they cannot speed up certain legal proceedings or courthouse wait times.
Severing the Divorce from Corollary Relief
In certain circumstances, a party can apply to the court to have the corollary issues severed from the divorce. This means that the divorce can be granted without resolving certain issues such as child support, spousal support, parenting, etc… In order for this to be granted, one party must file an application and affidavit explaining why it is necessary. The court will determine if granting the order to sever corollary relief is "fair in circumstance". A common reason for asking for the divorce to be severed is if the parties are in a highly contentious battle and cannot reach an agreement on some or all issues and remaining married is detrimental to their well being. However, court orders to sever a divorce from corollary relief are not always granted. The court may find that severing the divorce will be highly prejudicial to one of the parties or to the children of the marriage.
Alberta Man's Request to Sever Divorce Denied
This is exactly what happened in Alberta in the summer of 2020. The husband applied to have the divorce severed from corollary relief as he intended to remarry and needed his Certificate of Divorce to proceed with his upcoming nuptials. The Court denied this request as the parties had not been able to resolve the issue of spousal support and the husband had not been forthcoming with providing all of his financial disclosure. The Justice determined that since the husband did not provide the necessary disclosure, that the wife was prejudiced from pursuing her spousal support claim and that by severing the divorce, the husband may choose to not deal with this issue once the divorce is granted. The husband repeatedly applied to the court to have the divorce severed and eventually, he was ordered to pay costs in the amount of $6,700 for abuse of the system and failure to provide his disclosure.
If you are in the process of divorce and wish to remarry, our Calgary based mediators can assist you in finalizing your divorce and assisting with any pre-nuptial agreements you may require. Connect with us today to learn more.
Disclaimer: The content provided in the blog posts of Jones Divorce & Family Law is general information and should not be considered legal advice. Please contact a lawyer for legal advice tailored to your specific situation. All articles are current as of their original publication date.