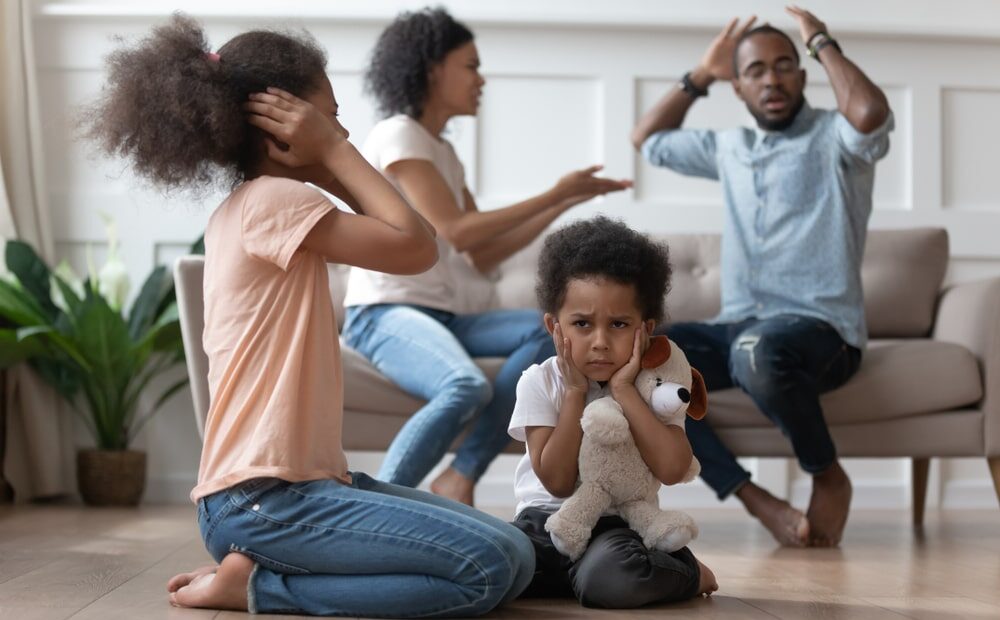 November is Family Violence Prevention Month
Alberta has the third-highest family violence rate in Canada, a disheartening fact that highlights the importance of raising awareness and working together to prevent family violence. November is Family Violence Prevention Month in Alberta, a local initiative that aims to spread education and provide support services to family violence victims.
To raise awareness about family violence, it's important to understand what it entails. While the terms "family violence" and "domestic abuse" are often used interchangeably, there are differences between the two in the area of family law. Domestic abuse is defined as an individual committing abuse to an intimate partner, and a family violence offence is committed by a family member against another family member.
Domestic abuse falls under the umbrella term 'family violence', which can also include (but is not limited to):
Physical abuse
Sexual abuse
Emotional abuse
Financial abuse
Intimate partner violence
Child abuse and neglect
Elder abuse
As family lawyers in Calgary, we unfortunately see many family violence cases that involve spouses, children, grandparents, and extended family. We are committed to doing our part to raise awareness and help support victims of family violence.
The history of Family Violence Prevention Month
Family Violence Prevention Month first started in 1986 in the town of Hinton, launched by four Albertans. The initiative began as an education and prevention campaign to start the conversation about family violence, which is often unreported out of fear and shame. Many times, victims suffer in silence and don't know where to turn to or how to end the cycle.
The campaign inspired the government of Alberta to recognize Family Violence Prevention Month as a provincial initiative for the month of November. Today, hundreds of Alberta communities, organizations, and thousands of individuals are actively involved in helping prevent family violence through public education and services.
How to observe Family Violence Prevention Month
This year's theme for Family Violence Prevention Month is 'Learn Where to Turn'. Join us in encouraging victims of family violence and helping family and friends learn what resources are available to them within their community.
Show your support by sharing:
To help raise awareness:
Use the hashtag #WhereToTurn on social media
Wear purple and tag #GoPurpleAb on social media
Participate in a Family Violence Prevention Month event
Donate to or volunteer at a shelter
Read about family violence statistics and learn the warning signs
Family violence prevention starts with education
As divorce lawyers, we hear individuals express that they would never have thought they would experience family violence. The grim reality is that it can happen to anyone. In Canada:
50% of women have experienced at least one incident of physical or sexual violence since the age of 16.
Every six days, a woman is killed by her intimate partner.
74% of people personally know at least one woman who has experienced physical sexual abuse. This number does not factor in women who don't tell anyone about the assault, men who experience sexual assault, and any other types of abuse besides physical and sexual violence.
Aboriginal women are killed at six times the rate of non-aboriginal women.
An estimated $7.4 billion is spent each year for the aftermath of domestic violence alone, including health care, social services, criminal justice, and lost wages.
Sometimes, people don't acknowledge family violence because it's not physical. The Alberta government has provided a resource about family violence to help individuals learn about the different forms of abuse and recognize when it's happening to them or a friend or family member.
If you or someone you know is experiencing physical, verbal, emotional, financial or sexual abuse, it's important to reach out and seek help.
References: https://www.calgarywomensshelter.com/learn/statistics-and-research
Disclaimer: The content provided in the blog posts of Jones Divorce & Family Law is general information and should not be considered legal advice. Please contact a lawyer for legal advice tailored to your specific situation. All articles are current as of their original publication date.