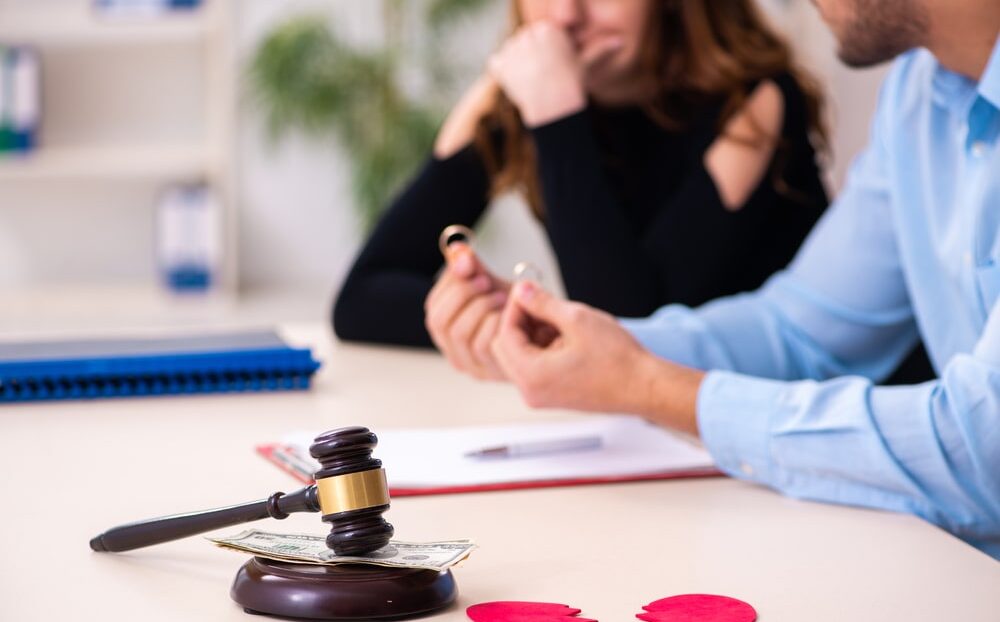 Effectively Navigating High Net Worth Divorce Proceedings in Alberta
The news of high-net-worth celebrity divorces often creates a buzz among the general public, including family law lawyers. Unfortunately for those who enjoy consuming and sharing celebrity gossip, much of the details of celebrity separations are inaccessible to the public.
While this doesn't stop gossip magazines from speculating on matters, it may be surprising to many that the gritty details of the separation can be kept private. This is because alternative dispute resolutions such as mediation and arbitration are confidential processes outside of the court. This means couples can come to an agreement outside of the court process and keep their proceedings from being part of any accessible public record.
However, it is important to note that only a court can grant a divorce certificate which requires a few procedural documents to obtain. At Jones Divorce Family Law Services in Calgary, our divorce lawyers can help you navigate this often stressful and overwhelming time.
The Benefit of Alternative Dispute Resolution
High-net-worth and celebrity couples have been taking advantage of alternative dispute resolutions for a long time to keep their private lives out of the public eye. Alternative dispute resolutions include processes such as mediation, arbitration, parenting coordination, collaborative law, etc. All these processes are available to anyone going through a separation and are often cheaper than the traditional court procedures. As such, a "high-net-worth divorce playbook" is accessible to everyone.
The key is knowing your options and speaking with a family law divorce lawyer in Calgary ​​family law divorce lawyer in Calgary who encourages and also practices these alternative dispute resolution methods. It is worth noting that recent changes to the Divorce Act in Canada have made it necessary for parties to attempt an alternative dispute resolution method prior to proceeding with the formal court process. As well, family law lawyers are required to inform their clients of their options when it comes to mediation or arbitration and encourage clients to use these methods.
Resources Beyond Family Law Lawyers
In addition to hiring a family law lawyer, many high-net-worth parties also require a team of experts when it comes to analyzing and dividing their financial assets. For example, a forensic accountant, tax lawyer, corporate lawyer, real estate lawyer, and/or out-of-country tax specialist may be required to provide their services in order for the family law counsel to determine a fair settlement agreement and provide accurate legal advice.
If parties do require a large team of experts, this can get relatively expensive as each one is charging for their time. However, if both parties cooperate with the process, the legal fees will be significantly less than if one or both parties refuse to provide the necessary documentation or dispute the findings of one of the experts.
How Domestic Agreements Can Keep You Out of Court
The best way to avoid a litigious court battle is to reach an agreement outside of the court process. This can be done immediately upon separation, or in an ideal world, prior to marriage.
A Prenuptial Agreement is a legal contract between a couple made in contemplation of their marriage. It sets out how property is to be owned during a marriage, how property is to be divided in the event of a separation, and how property is to be distributed in the event of one party's death (in conjunction with a Will).
Oftentimes, if one or both parties entering marriage have significant personal property or high net worth, a Prenuptial Agreement is recommended to ensure that both parties understand who is entitled to what property and how the same will be divided in the event of a divorce.
If the parties do not have Prenuptial Agreement in place prior to marriage but decided during their marriage that they would like one, it is possible to enter into a Postnuptial Agreement. If the parties separate without any agreements in place, a family law lawyer can assist with drafting a Separation Agreement in anticipation of divorce.
In Alberta, these Agreements are legally binding and enforceable if signed with proper Independent Legal Advice and neither party is coerced into signing or under duress.
Disclaimer: The content provided in the blog posts of Jones Divorce & Family Law is general information and should not be considered legal advice. Please contact a lawyer for legal advice tailored to your specific situation. All articles are current as of their original publication date.