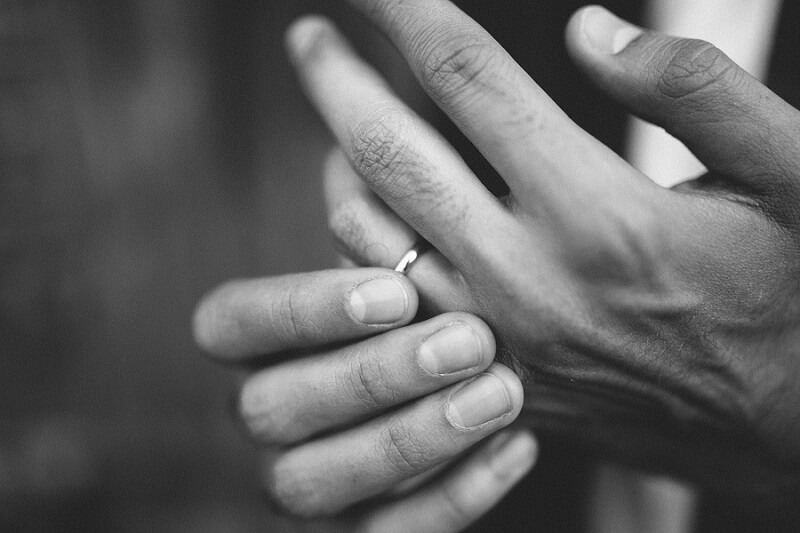 The Divorce Day Phenomenon: A Family Law Lawyers Perspective
Divorce Day: What You Need To Know When Separating
Divorce Day falls on January 8 this year. OK, it's not an official day, but this first day that the kids are back at school and parents are back at work is well known in the legal community. It's when our phones start ringing. Parents who tried to make it through one last Christmas with their spouse have had enough. They want change and they want to start the process in the New Year. Our partner, Lindsay Ewens-Jones, provides advice on how to prepare for a divorce and the steps you absolutely must take upon separation.
How To Prepare For An Initial Consultation
Your first step is to research law firms and lawyers in your area. You want to find a lawyer that you can relate to, who you feel comfortable with, and you trust. We recommend looking at Google Reviews , LawyerRatingz or any other referral source to find out what previous clients have to say. Once you have chosen a few potential firms, check out their websites to get an idea about their approach and practice areas. Now, it's time to call and book the initial consultation. Some clients say this can be one of the scariest parts as they are finally taking action. Don't worry, our receptionist has an aptitude for making clients feel at ease. Feel free to ask her any questions you may have about the initial consultation! Remember, if you choose to do it smart up front and pick a reputable lawyer you will save yourself many headaches down the road. Too often good lawyers hear "I wish I had come here first".
What To Expect During Your First Meeting With A Divorce Lawyer
When coming in for the initial consultation you should gather and organize all documents  you think will be beneficial for a lawyer to review. For example, if you are coming in to discuss child support, have an idea of your current income and budget needs. You will be asked to provide a description of your situation – some people find it easiest to write this down and bring it with you to consultation. This way, you won't forget any important details. Your lawyer will then provide legal advice and strategy specific to your case. At the conclusion of the meeting you will be required to pay for the lawyer's time or if you choose to retain you will need to sign a Retainer Agreement and pay a retainer fee. Remember, lawyer's conduct many initial consultations which do not result in retaining. Make sure you are confident in your choice and do not feel coerced into retaining a specific lawyer. Remember, choosing a lawyer is the biggest decision you will make during your divorce.
Top Five Things To Consider Prior to Divorce Day
Bank Accounts – If you have not already done so, you will need to separate your financial affairs from your spouse in the near future. We recommend you open new bank accounts in your sole name in preparation for this.
Credit Cards – As part of the separation of your finances, you will ultimately need to obtain your own credit cards and will need to cancel any secondary card use that is currently in place. If you are only a secondary cardholder on your credit cards you should make arrangements to obtain credit cards as the primary cardholder as soon as possible to ensure that you have credit available following the separation of your finances.
Will – This is an appropriate time to prepare a new Will in contemplation of your new circumstances. Should you not prepare a new Will, your previous Will will remain in force in the event of your death. If your spouse is named in your Will as the beneficiary of your estate, that will continue until you execute a new Will. If you do not have a Will your spouse will receive the majority of your estate should you die. Should you wish to consult with a lawyer with respect to the preparation of a new Will, please contact Ms. Emily Varga, or Ms. Ainsley Vieira of our office. They can be contact at 587-393-8070.
Line of Credit/Overdraft – You will ultimately need to close any joint lines of credit or the overdraft on joint accounts. While this may take some time to arrange, you may wish to cap the use of any joint line of credit or overdraft to ensure that joint liabilities are not incurred during your separation.
Life Insurance – You should consider whether it is appropriate to change the beneficiary on any or all of your life insurance plans.
If you are considering separation this Divorce Day and need legal advice and guidance on your next steps, connect with us to set up an initial consultation.
Disclaimer: The content provided in the blog posts of Jones Divorce & Family Law is general information and should not be considered legal advice. Please contact a lawyer for legal advice tailored to your specific situation. All articles are current as of their original publication date.