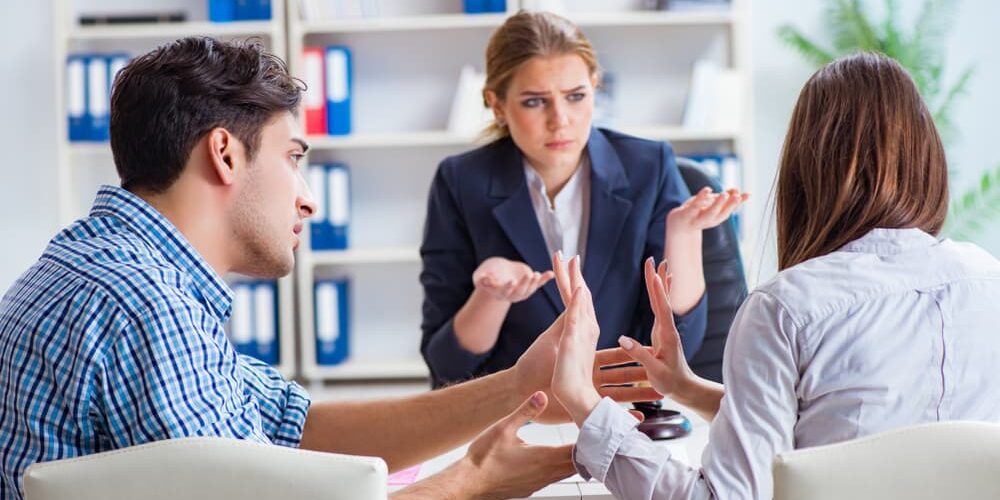 Common Law Relationship Ending? Here's How a Divorce Lawyer Can Help You
Are you recently separated from your common law partner? Are you trying to determine what your rights, obligations, and responsibilities are? Separating from a spouse is always painful – even if you parted ways on amicable terms. However, those despairing emotions can be further exaggerated when legal matters are involved.
For this reason, we here at Jones Divorce and Family Law want to help show and guide you through the lay of the land in these tumultuous times. What makes us different is our unique philosophy of self-governance.
We believe that pressing decisions should be left up to you. We use our professional experience to help you develop pragmatic solutions, but give you the space and autonomy to make any major decisions on your own accord.
Keep reading to learn more about our common law separation services and what our expert family lawyers in Calgary can do for you.
Common Law Separation Services
Jones Divorce and Family Law is committed to providing the common law separation services you need to piece your life back together. And to take full advantage of such services, it's important to understand how the law affects your particular situation.
And the perfect example of this would be with…
The Family Property Act
First introduced in January 2020, the Family Property Act essentially makes common law couples (unmarried couples who have chosen to live under the same roof) subject to the same laws and regulations in regards to property arrangements as couples who are married.
Common Law Property Division
Our professional and experienced divorce lawyers in Calgary are committed to serving you. And to begin this process, we believe education and information are both important and necessary. In the province of Alberta, the legislative assembly doesn't recognize unmarried couples as common law, and instead, refers to them as Interdependent Partners.
Consequently, a couple in a relationship living together, but unmarried, would be considered Adult interdependent partners. As such, an unmarried couple could classify as an Adult Interdependent Partnership.
The prerequisites for this designation are a minimum of three consecutive and continuous years of being in a relationship, having a child with your partner (either by natural birth or adoption), and lastly, if you and your spouse have mutually agreed to adhere to the rules put forth by the Adult Interdependent Relationships Act.
Upon the deterioration of the relationship, the act states that the property will be managed in the same fashion as property that is owned by those who have chosen to get married.
This entails that the property – with the exception of special cases – will be divided equally amongst yourself and your former spouse.
Custody and Guardianship for Children
Jones Divorce and Family Law always works to reach a solution that benefits everyone. And nowhere is this more crucial than when it comes to the best interests of your children. However, the final arbitrator for child custody is the courts. They guide their decision-making process for child custody based on similar specifications and requirements for married couples.
As a parent, you undoubtedly want the best for your child. This requires you to create a parenting plan ahead of time in the wake of a common law separation in order to position yourself as the ideal choice for child custody.
How a Common Law Lawyer Can Help You
When it's all said and done, the utility of common law separation lawyers is found in their ability to help guide you through the legal ramifications of the conclusion of your relationship. And at Jones Divorce and Family Law, our team of experts help to provide practical solutions, as well as unique alternatives to assist you with overcoming this difficult life transition.
So if you are in need of guidance or professional advice on how to navigate the choppy waters you may currently be in – don't hesitate to contact us today by calling 587-393-8070.
Disclaimer: The content provided in the blog posts of Jones Divorce & Family Law is general information and should not be considered legal advice. Please contact a lawyer for legal advice tailored to your specific situation. All articles are current as of their original publication date.