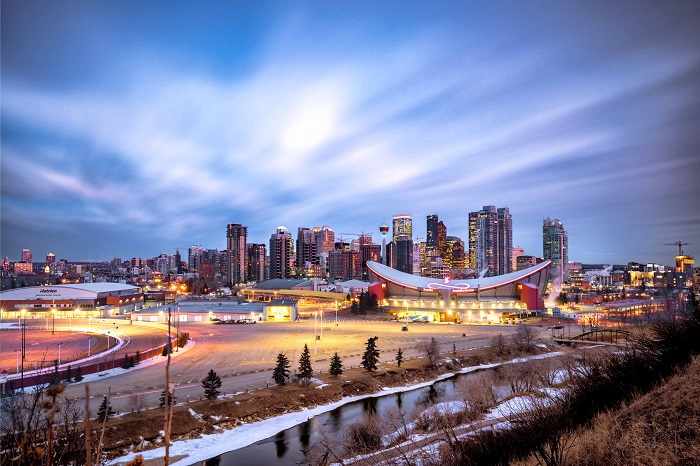 5 Things to Know When Hiring A Calgary Divorce Lawyer
Divorce Lawyers are not all created equal and it is important for those retaining legal counsel to understand what to look for in a divorce lawyer when attending an initial consultation. We surveyed our office for the top 5 tips our divorce lawyer's in Calgary would give to potential new clients when seeking a divorce lawyer.
Hourly Rates Vary Throughout a Firm
Many professionals recommend you seek a lawyer with at least 10 years of experience in their field. We are here to tell you that while this isn't terrible advice, it is going to cost you A LOT of money. Generally, firms are made up of senior, intermediate and junior lawyers and as such, their hourly rates are based on years of experience. As well, some lawyers practice law as sole practitioners, meaning that they might share an office space with other lawyers and practice under the same name, but they do not collaborate on files and each run their own "firm" inside the greater organization. At Jones Divorce and Family Law we take a team-based approach to ensure clients have access to various hourly rates and levels of experience. You are always free to ask one of our partners for advice or to use a junior lawyer to do work on your file. This keeps legal fees down for our clients but ensures that they always feel like that have access to an experienced Calgary divorce lawyer.
You will Save So Much in Legal Fees by Being Organized and Easy to Contact
One of the biggest ways to drive up your legal fees unnecessarily is to provide your lawyer with disorganized and sporadic documents / correspondence. If your divorce lawyer requests documents from you, try to provide them in the most organized manner. If you are unsure how to provide/organize documents such as your financial disclosure, reach out to your lawyer's legal assistance and ask how they would like to receive same. Trust us – they will really appreciate it! Further, make your best effort to respond to your divorce lawyer's emails and inquiries within a week (unless it is marked urgent). You are charged for each email your lawyer sends you so if they are forced to follow up with you, you will be billed for same. In the same vein, try to limit the amount of emails you are sending on a daily basis. Often times, we recommend clients start a draft email with their concerns and add to it over the course of a few days and then send all your thoughts in one cohesive email instead of multiple sporadic emails.
Different Lawyers Have Different Approaches to File Management
If you or your partner are on good terms and have already reached a resolution on many of your issues, it is best to seek a divorce lawyer, or mediator who is committed to keeping your file as amicable as possible. You do not want to retain a "shark" whose goal is to stoke the fire and drive up your legal fees by fixing issues that they created in the first place. Alternatively, if you file is extremely high conflict then you want to ensure you retain a lawyer who is not afraid to go with an aggressive approach. There is no right or wrong style. It simply depends on your unique situation and what you are looking for from your divorce lawyer.
Hire A Lawyer Who Practices Exclusively in Family Law
Many Calgary lawyers practice many areas of law including family, real estate, civil, etc. We recommend finding a lawyer who practices exclusively in the field you need. A multi-practice lawyer may be beneficial in some regards but finding a lawyer who knows the ins and outs of family law is going to cost you less in the long run and likely be a better counsel overall as they know what the expect and can advise you more effectively. At Jones Divorce and Family Law our divorce lawyers practice exclusively in family law and are committed to staying up to date on all courthouse changes, precedents and case law which may impact our practice.
Seek Out A Divorce Lawyer in Calgary Whom You Trust
While your legal counsel certainly shouldn't be your best friend, they should be someone you feel comfortable talking to and able to put you at ease. Family law files can get messy and often require sharing very intimate details of your family life. As such, you want a lawyer who can maintain professionalism while also showing you apathy and compassion during this very difficult time in your life.  As well, if you trust your lawyer this will make you much more likely to adhere to their advice and reach a conclusion that you are happy with. If there is a breakdown of trust in your relationship with your counsel you should advise them as same as soon as possible so that you can find new counsel that you are able to work with going forward.
At Jones Divorce and Family Law we want you to feel confident in the lawyer you select to represent you. If you need legal advice, connect with us today to set up an initial consultation.
Disclaimer: The content provided in the blog posts of Jones Divorce & Family Law is general information and should not be considered legal advice. Please contact a lawyer for legal advice tailored to your specific situation. All articles are current as of their original publication date.