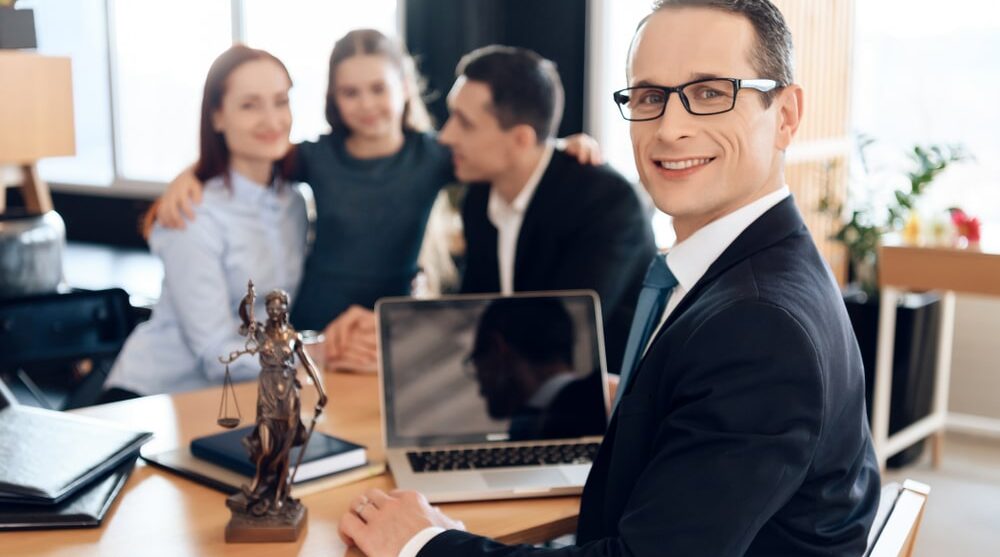 How Jones Divorce and Family Law Works With High-Conflict Clients and Parties
As Calgary divorce lawyers, we know that dealing with high-conflict parties is an inevitable part of the job. Family law matters are emotionally charged as the outcome impacts your everyday life and includes matters such as children and finances. At Jones Divorce and Family law, our team of Calgary divorce lawyers are skilled at helping clients navigate their family law matters in an efficient and cost-effective manner, which means we know how to move a high-conflict file matter forward and not get bogged down by the dramatics of a high conflict personality.
The lawyers at Jones Divorce and Family Law pride themselves on their continuing education, especially when it comes to managing high-conflict files. Many of our lawyers have taken courses from the High Conflict Institute by Bill Eddy to hone their conflict resolution skills in order to serve our clients better. This is an important skill in family law as high-conflict clients and parties can extend cases longer than necessary, wasting time and resources. One of our goals is to help you reach a fair resolution as quickly as possible so that you can start to move forward and heal.
Identifying high-conflict individuals
Sometimes, it can be difficult to identify a high-conflict file as parties may initially be amicable but then turn sour when negotiating the nitty-gritty details. It is not uncommon for a file to turn high-conflict as matters progress and parties hash our details such as parenting plans or division of property.
In family law, lawyers are well-versed in working with all types of individuals, including high-conflict personalities. Bill Eddy defines high-conflict personalities as individuals with a "pattern of high-conflict behaviour that increases conflict rather than reducing or resolving it". High-conflict individuals often:
Have extreme mood swings and contradicting behaviour
Exhibit behaviours of bullying and verbal abuse
Make irrational and illogical demands and decisions
Have an all-or-nothing type of thinking
Have unmanaged and unpredictable emotions
Blame others
Draw in other people to the conflict
About the workshop with the ADR Institute of Canada
Jones Divorce and Family law lawyers have taken a workshop on "Working With High-Conflict Clients and Parties" developed for the Alternative Dispute Resolution (ADR) Institute of Canada, presented by Bill Eddy, the co-founder and Chief Innovation Officer of the High Conflict Institute.
The training is based on Bill Eddy's method known as New Ways™, which is not meant to replace what already works but rather to provide paradigm shifts for professionals when other methods don't work. The intended result is that individuals don't feel the need to defend themselves, which leads to them working on finding solutions and making decisions.
Bill Eddy teaches simple skills such as:
How to create more structure
How to establish more active involvement
Asking more questions
Setting agendas
Agreeing jointly on each small step of the process
Making proposals
Asking questions about proposals
Responding respectfully to proposals
Calmly demonstrating empathy, respect, and neutrality
Learning objectives of the workshop:
Identify the conflict dynamics of the five types of high-conflict personalities.
Apply brain science to managing high-conflict clients with empathy, attention and respect.
Reduce client resistance to positive problem-solving with a 2-step method.
Teach clients to make reasonable proposals, ask questions and respond to proposals appropriately.
Provide a structured mediation approach designed for high-conflict personalities.
Educate high-conflict clients about choices and consequences for making decisions.
Our Calgary lawyers are trained to deal with high-conflict parties
If you are faced with the challenge of a high-conflict spouse or attorney, we're here to help. Our professional lawyers at Jones Divorce and Family Law are trained, educated, and experienced in working with high-conflict situations effectively. Contact us today – we're here for you during what is often one of the most challenging times in your and your family's life.
Disclaimer: The content provided in the blog posts of Jones Divorce & Family Law is general information and should not be considered legal advice. Please contact a lawyer for legal advice tailored to your specific situation. All articles are current as of their original publication date.