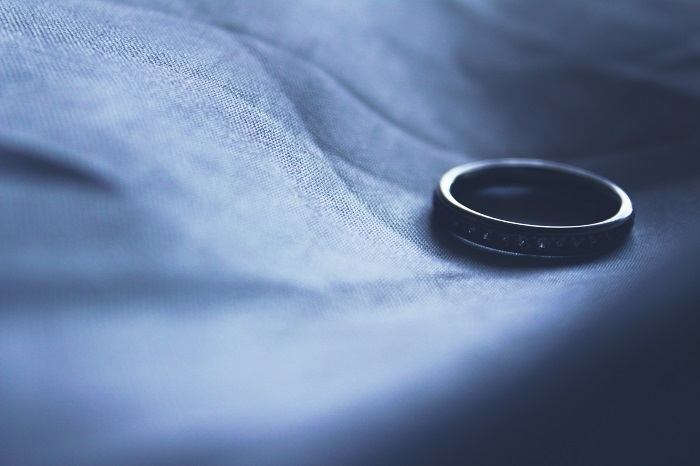 The Impact of the COVID-19 Pandemic on Divorce Proceedings
Guest Author's Biography: 
Kevin Moore is a Law student and contributing writer for various magazines, sites, and law publications. When he's off duty from school and work duties, Kevin loves to hop from one historical museum to another to get his cultural fix.
COVID-19 has taken a toll on our lives, disrupting every bit of ordinary we once knew. One aspect that has taken a massive blow due to the pandemic is our relationships with other people and, most especially, our loved ones.
The quarantine tensions changed many relationships, for better or for worse. With the pandemic, many people find the need to create deeper connections, while others found themselves seeking to end dysfunctional and abusive relationships. With the latter, there may be a surge of divorce and separation suits to be filed in Court, following the trend in Italy and China.
During the beginning of the pandemic, when we were all adjusting to lock down, it was quite challenging to proceed with a separation as stay home orders kept everyone inside their homes with little access to the outside world. While the courts initially deemed the majority of divorce proceedings as non-urgent matters, leaving many people having to put their divorce on-hold, we are now seeing more and more resources opening up to allow parties to achieve meaningful access to justice.
As such, initiating the divorce process while in a pandemic is possible. If you find yourself seeking to end a strained relationship now, listed below are guidelines on how to file for divorce amidst the COVID-19 pandemic.
Live Separate and Apart for One Year
Getting a divorce decree is the end goal for every divorce suit – not the first step.
Although you may file for divorce as soon as you separate, the divorce process does not start with the divorce petition. You will need to comply first with specific prerequisites. Otherwise, if you file your divorce case immediately after separation, without complying with the prerequisites, the Court will not act on the petition.
In Alberta, there are three grounds for divorce, namely:
You and your spouse have lived separate and apart for one year,
Your spouse has committed adultery,
Your spouse has been physically or mentally abusive.
The most common of the three is that you and your spouse have lived separately and apart for one year. In this case, your initial step should be to comply with the required period for living separate and apart, which is one (1) year.
What Does it Mean to Live 'Separate and Apart?'
It means that the spouses may choose to live in separate homes or live separately under the same roof. The latter suggests living in the same home with no reasonable prospect of reconciliation. This means you are no longer doing things together, like sleeping in the same bedroom, cooking, or eating together. In such a case, it is also expected that there is little to no communication between the spouses, no sexual relations, and social or recreational activities together.
Separation becomes more defined after scheduling a consultation with a family lawyer. The lawyer will inform you of your rights and obligations, walk you into what the separation process looks like, and explain how it may unfold. During this time, it would be best if both parties agree on a Separation Agreement on fair terms. In an ideal setting, you could mutually agree on financial matters and propose parenting plans.
If it's difficult for you to reach an agreement, seek the help of a mediator to help you both reach a resolution. Additionally, some mediators conduct mediation proceedings via video conference, which can be perfect during a pandemic.
If mediation is not successful, you may alternatively proceed with the arbitration before an arbitrator of your choosing to obtain a legally binding resolution.
In sum, to file for a divorce suit during this pandemic, you can start by working on your 'separation.' Given that there is no exact date on when this pandemic will end, you may work on starting the one-year period of divorce requirement.
When filing for divorce, usually, you will need to file a Statement of Claim with the Clerk at the Court of Queen's Bench. After filing, the Statement of Claim for divorce would be served on your spouse to notify them of the divorce suit.
The Statement of Claim for Divorce must be served personally to your by a hired process server. Note, as a party to the proceeding, you cannot serve your spouse directly. However, if your spouse has retained counsel, the counsel may accept service on their clients behalf which can greatly reduce fees.
In cases where you do not know the whereabouts of your spouse, the Court sometimes allows divorce papers to be served through a relative, by social media, text message, or by some other means.
The Length of The Divorce Process
Under normal circumstances, an uncontested divorce may take three to five months or longer, whereas a contested divorce may take several years. The case may not be the same today since court processes are operating under different circumstances due to COVID-19. Contested and uncontested divorce may take longer than expected.
When disputes over the children arise, the Courts under the divorce laws of Canada will always put the child's best interest first. Consequently, the Court will put in order the financial and emotional support of each parent to the child before granting the divorce.
After all the necessary court processes are settled and documents submitted, it will be then for the Court to decide and issue the Divorce Order.
When the Divorce Judgment is granted, you and your spouse will have 30 days to appeal to the decision. When circumstances have significantly changed, the Court may later change custody, access, and child support arrangements when necessary.
Independent from Other Proceedings
The Divorce process is independent of any other suits you may file against your spouse. Perhaps, your partner is abusive and left you fearing for your safety and you have obtained an Emergency Protection Order ("EPO"), the EPO will have a different action number than your divorce proceedings.
Takeaway
The pandemic may be a difficult time to go through a divorce. But, come to think of it, there is no perfect timing for it either. With the pandemic putting so much tension on people, it is also important to sort out relationships and stray from unhealthy and toxic ones. Although challenging, you will be relieved to know it is possible. No pandemic must hold you back from leaving unhappy relationships.
Should you wish to obtain independent legal advice on your proceeds, connect with us for an initial consultation.