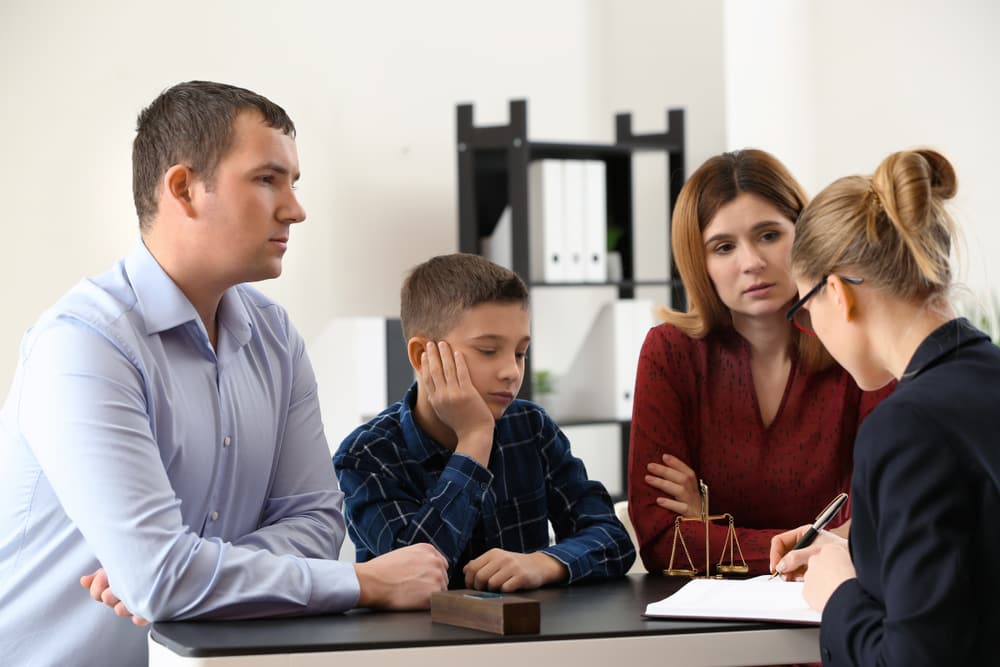 Managing Arguments Around Children
Let's face it – every couple, no matter how loving your relationship, encounter disagreements. Whether trivial in nature or more significant, managing disagreements and sheltering children from experiencing the emotion behind an argument is an important consideration for parenting, particularly if you and your spouse are going through a separation or divorce.
Keep Children Neutral
It is important for parents to try as best as possible to keep children neutral when arguing, especially when in the middle of divorce. Here are a few guidelines from our friends at Empowering Parents to keep in mind to assist with managing arguments and disagreements during divorce or separation:
Have a neutral place for discussing disagreements, divorce, etc., away from the children (leave the house, go for a walk, take children to a family member or a friend's house, talk in the car, etc.)
Both parents agree to talk calmly in front of children when angry.
Both parents agree that they will not talk about the other to the children.
Both parents allow for the other to express their feelings without arguing (using a mediator if necessary).
Both parents (together if possible) assure the children that very little besides the address of one of the parents will change, and then commit to fulfilling that promise. Children want to know that their lives will not be turned upside down, as they seek stability, so as parents we need to promise that stability. Believe it or not, there are some children who have parents that communicate throughout the divorce, so the transition of the divorce is not tumultuous.
Both parents agree that they will not introduce another person into the childrens life without speaking to the other first, so everyone is on the same page. Again, if parents respect each other and their children, this can happen and it can allow the children to deal with a new person in the parents life a little easier.
Thought-Provoking Questions to Ask Yourself:
How do you and your spouse/significant other disagree in front of the children?
Are you and your spouse/significant other conscious of your behaviors, actions and words around the children when angry?
What things can you do to keep disagreements and keep children neutral?
When Should I Hire a Mediator?
We understand that separation and divorce can be extremely difficult, particularly when children are involved, which is why mediation can so often be helpful. If you'd like to speak with a member of our team about our divorce and/or mediation expertise, connect with us to schedule a consultation.
With special thanks to Empowering Parents for the helpful guidelines above on managing arguments. 
Disclaimer: The content provided in the blog posts of Jones Divorce & Family Law is general information and should not be considered legal advice. Please contact a lawyer for legal advice tailored to your specific situation. All articles are current as of their original publication date.