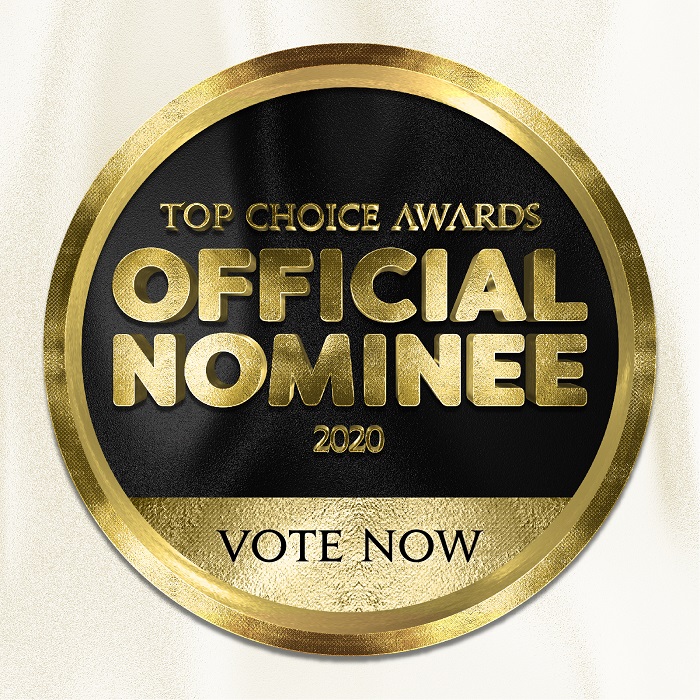 Jones Divorce Law has Been Nominated for the 2020 Top Choice Awards
Do You Think Jones Divorce Law Deserves To Win?
At Jones Divorce Law we pride ourselves on offering exceptional service to our clients. We understand that the people who walk through our doors are experiencing one of the most devastating life changes they will ever go though. That is why it is our mission to provide our clients with comprehensive legal knowledge to help them take back control of their lives.
Calgary's Top Choice Awards
We feel so honoured to be one of Calgary's Family Law Top Choice Awards Official Nominees. We recognize that our clients have so many options when deciding how to navigate separation and divorce and when they come to us for help it's truly rewarding. We prioritize our clients as we understand that you are the one that has to live with the consequences of  your divorce. We prioritize economic settlements and reducing conflict so that your family can move forward in a positive manner following divorce.
Cost Effective Divorce
Jones Divorce Law LLP is made up of junior, intermediate and senior counsel. This allows us to serve you better as we are equipped to take on any type of family law matter and offer hourly rates that meet your needs. We also work in a team-based approach to ensure our clients get the highest level of service. If you'd like to learn more about our lawyers, click here to view their biographies.
How Can Jones Divorce Law Help?
No matter what stage of the process you are currently going through, we can help. We offer a wide range of services including mediation, arbitration, parenting coordination and collaborative law. We offer many forms of dispute resolution as we know that staying out of the court room is a cheaper and more amicable approach. If you think we deserve to be recognized as Calgary's top family law firm, please vote for us! It only takes a minute and means so much to us.
Disclaimer: The content provided in the blog posts of Jones Divorce & Family Law is general information and should not be considered legal advice. Please contact a lawyer for legal advice tailored to your specific situation. All articles are current as of their original publication date.