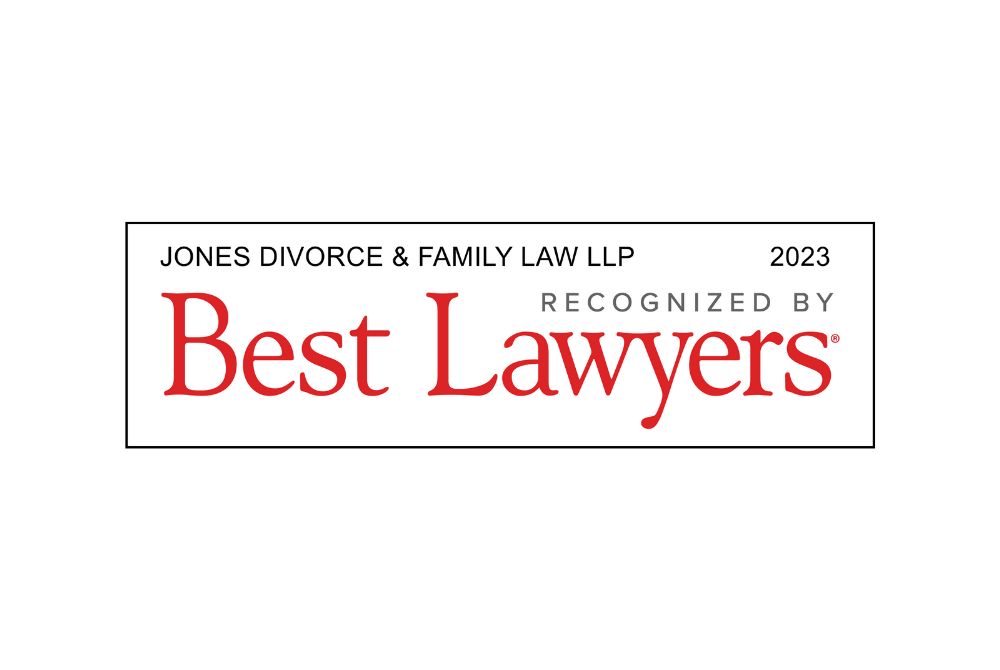 Jones Divorce and Family Law Recognized in the 17th Edition of The Best Lawyers in Canada™
We are proud to be recognized in the 17th edition of the Best Lawyers in Canada™ for our high-calibre work in Family Law and Family Law Mediation in Calgary. Since 1981, BestLawyers.com has been regarded as the most credible measure of integrity and distinction in the legal field.
As the most respected publication company in the legal profession, a Best Lawyers recognition represents our commitment to excellence and our dedication to helping our clients reach a fair solution.
About the recognition
Best Lawyers' founding principle is that the best lawyer know who the best lawyers are. For this reason, recognition is based on a rigorous peer-review survey that involves more than 1.6 million confidential evaluations by the top lawyers in Canada. To keep the integrity of this methodology, a fee or payment to participate is not allowed.
Because the process is strictly peer-reviewed, a Best Lawyers recognition is one of the most credible, well-respected, and earned accolades as a lawyer. All Best Lawyers honorees participate in the exclusive voting process for the following year's edition.
What sets Jones Divorce and Family Law apart
Our firm was founded in 2016 with the notion that there must be a better way to navigate complicated family law matters. In our years of experience, we've seen typical court processes that are expensive and time-consuming. Although there is a time and place for litigation, there are alternative options for dispute resolution that can help our clients avoid court altogether.
Legal issues can put your life on pause, which causes stress and can impact you emotionally, mentally, and physically. We understand that emotions are high during a divorce and separation, and many times, parties want to reach a resolution so that they can begin to heal and move forward with their lives. We specialize in both traditional litigation and alternative dispute resolutions to help our clients reach a fair solution in a timely manner.
What this recognition means for our clients
We bring over 65 years of combined law experience with specializations in divorce, mediation, arbitration, negotiation, parenting coordination, and collaborative law. We educate our clients about their rights so they can make informed decisions.
Our family lawyers in Calgary provide legal services related to family law, including:
Separation
Custody / Decision Making
Child Support
Spousal Support
Property Division
Agreements
Domestic Contracts
Adoptions
Wills
Mediation
Arbitration
Mediation With Arbitration
Process Options For Arbitration
Our clients are engaged and active participants in the resolution of their matters. When you work with our family lawyers, you can rest assured that you have a professional, knowledgeable, and experienced lawyer to advocate for you. This recognition from Best Lawyers is a testament to that.
Disclaimer: The content provided in the blog posts of Jones Divorce & Family Law is general information and should not be considered legal advice. Please contact a lawyer for legal advice tailored to your specific situation. All articles are current as of their original publication date.