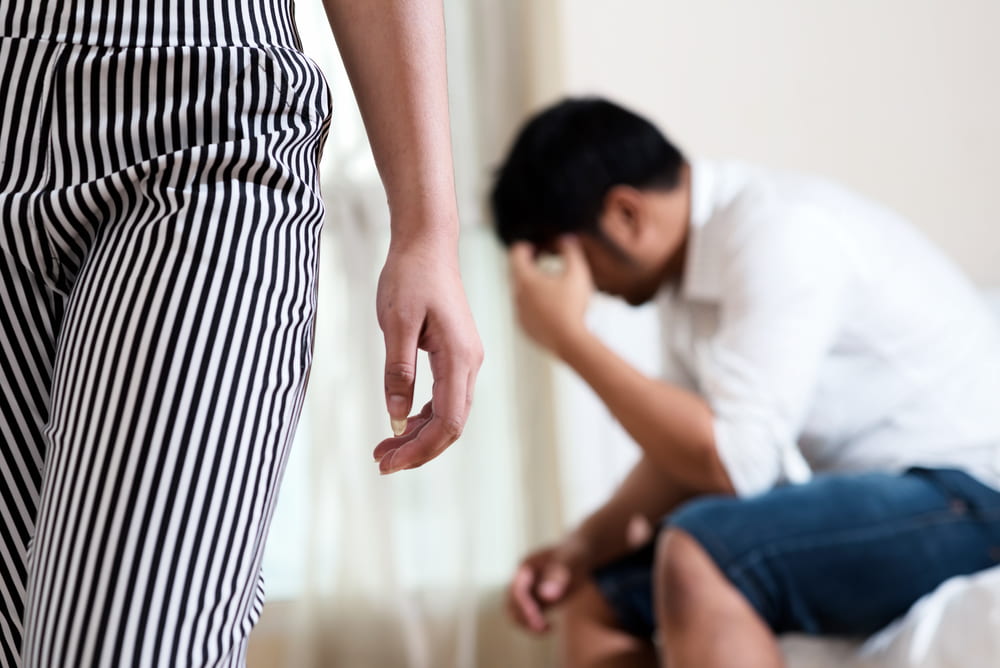 I Just Separated. What Do I Do Now? (Part 2)
View Part 1 of this post here.
I just separated. What do I do now?
Give and Seek Early Commitments on Basic Things From Your Spouse, Including:
No unilateral actions; we will not change what we are doing with children, money, etc. until we both agree. We do not want either of us to have to panic or react to the others unilateral action. That makes this too hard;
Respect each others need for time and space to deal with their own emotions and healing. If one of us does not want to talk about something we will respect that and leave the discussions for another time;
Ensure that we each make the necessary family resources available to each of us in order to meet the needs of ourselves, the other and the children;
Attack problems; not each other. If one of us is unable to speak in a calm reasoned manner to the other we will withdraw from the conversation until we are both able to deal with it calmly;
Agree to insulate our children from our disputes;
Make decisions about the children based on what is in their best interests and not based on the desires or wishes of either parent and try to be honest about separating the two;
Respect the other telling us they believe it is time for us to withdraw;
Recognize and operate on the basis this is not a war to be won but a restructuring of our relationship, a restructuring of our parenting and a restructuring of our finances;
Make the choices that work the best for each of us and for everyone in the family at the same time;
Make wise choices not just react and do or say the first instinctive thing. Choose with our heads not with our emotions;
Remember that lawyers are not therapists, psychologists or marriage counsellors. We recognize that our non-legal issues have to be resolved independent of the legal system;
Recognize that we are responsible for our own healing and cannot expect the former spouse to help us;
Recognize that to heal effectively we have to give ourselves permission to heal. Freedom to heal comes from forgiving (forgiving does not mean forgetting) the other for any perceived wrong. We are not giving that gift to the other but rather we are giving it to ourselves;
Remember always that the way our marriage ended is not the story of our whole marriage;
Honour each other as the parents of our children rather than vilify each other as our because our children deserve that even if neither of us do; and
Recognize we cannot change how we feel but we can change our actions and reactions going forward. Use that stress energy in positive ways; find something active to do so that it burns off instead of burning you up. Changing what you do will change how you feel.
Parenting Together After Separation
Decide to parent on a child-centered perspective and not based on what works for Mom or for Dad. Be honest about it. Try hard to be objective.
Recognize That Your Children Are From BOTH of You, and Need You BOTH
Most important for children is a relationship with both parents, peace and a home. Get advice early from a parenting expert such as a child psychologist if there are any disagreement or disputes. Parenting is often about sacrifice. To do the right thing for the children often means sacrificing ones own needs, wants and interests. As parents, we are role models. Teach your children good conflict management skills through your actions.
Avoid Outside Advice During Your Separation
Do not rely on advice from your friends, family and acquaintances. Separations are all uniquely different and those differences can be critically important in determining the right answer for you.
Know Your Options for Separation. 
Pick a process for resolution with your eyes open as to all the process options and the merits of each of them. This is part of getting good legal advice. Too often good mediators, arbitrators and lawyers hear, I wish I had come here first. This last step cannot be over-emphasized – it's truly critical that you understand all of your options for dispute resolution and divorce proceedings. Connect with our team to learn more or to book a consultation today to further explore the options of mediation, arbitration, and traditional divorce.
Disclaimer: The content provided in the blog posts of Jones Divorce & Family Law is general information and should not be considered legal advice. Please contact a lawyer for legal advice tailored to your specific situation. All articles are current as of their original publication date.