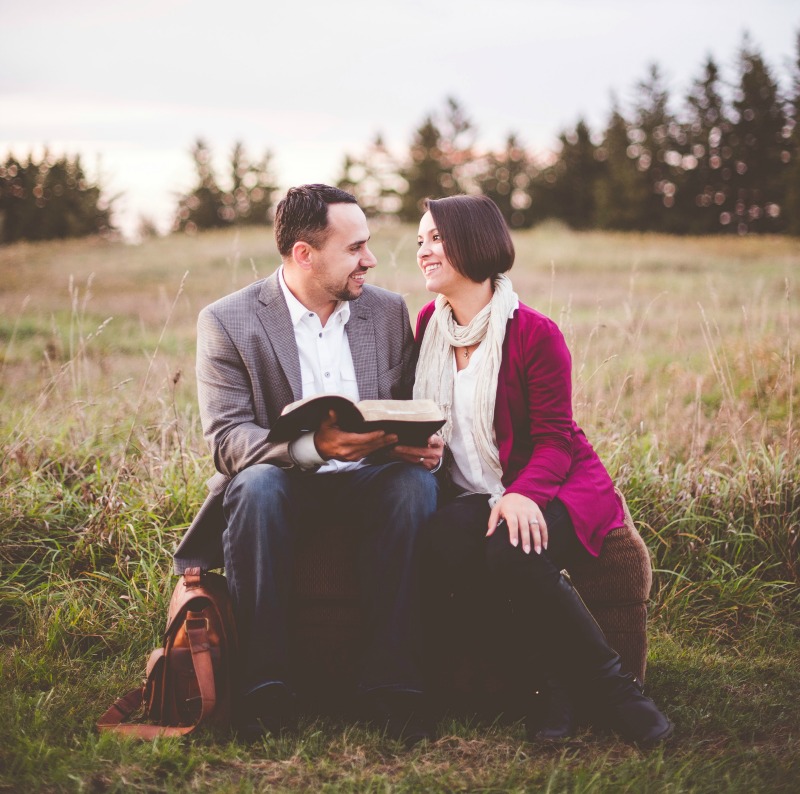 How To Navigate Dating After Divorce
Dating after divorce can be exciting and fun, but it can also be stressful and terrifying at the same time. Love and dating isn't easy in general, especially for many of our clients who are navigating dating and love interests during a separation. Romantic relationships can be complicated by many factors during a divorce, including difficult ex-partners and navigating blended families. How do people deal with dating after divorce or a long-term break-up? We sent our associate Holly Lonseth to find out.
Please note: names have been changed for privacy.
How To Balance Kids and Dating
Dating can be especially challenging when children are involved because you're planning your new dates around your children's schedules as well. Natalie is a single mother of two, who recently got out of a long-term relationship.  I asked Natalie about some of the challenges she faces with re-entering the dating pool. She discussed how dating with children makes things difficult, especially as a single mother. Natalie found that her biggest struggle is learning how to fit a new partner into the mesh of her new life. She finds it hard to meet people because she's so busy with her children's activities and she feels guilty when she goes out on a date. She also expressed a fear of online dating as she's been on a dating app and ultimately couldn't force herself to meet up with potential dates. She feared for her safety and expressed an overall dislike to the idea.
What To Do If Your Children Are Opposed To Your New Relationship
Ann has a daughter, who was not 100% on board with the idea of dating in the beginning, which is very common for children. The idea of seeing a parent with someone who isn't dad or mom can be overwhelming. Ann told me that the transition was perhaps easier for her daughter because her current boyfriend was introduced through mutual friends, so her daughter was able to meet him through playdates with his children. A good way to introduce your children to your current partner if they have kids is to make it a fun play-date scenario or brainstorm kid friendly places to meet. It may make the experience less awkward and more organic. Her daughter and his children were ultimately excited to discover that they were dating. Ann shares Natalie's concerns with regards to online dating. She is skeptical of the idea and has heard too many horror stories. She said that she's not interested in weeding through the lies to come to the truth on who someone really is. This raises a very interesting point is online dating as scary as it seems?
Ann found the most challenging part of dating after divorce was really trusting the person. Especially because Ann has a daughter, so she was concerned about her daughters well-being. Are they sincere individuals? Ann shared some benefits to dating, including having someone to experience life with and sharing the financial responsibilities of life. Ann's current partner also went through a divorce, so they can share their journey together.
Building A New Relationship When You Are Still Getting Over An Ex
Lastly, I spoke with John, a father of two, who is currently going through a divorce. John met his ex-girlfriend through an online dating site, and found that it was the easiest way to meet someone, given that he has his children half of the time. John shared with me that the relationship ultimately fizzled because of the drama going on with his ex-wife. His girlfriend simply couldn't handle the stress of being involved in someone else's divorce. Johns divorce is almost finalized, so he's hopeful that dating will become easier, however he doesn't find it possible right now. Currently, John is focused on his children and finalizing his divorce. He doesn't seem jaded by his experience though and told me that he looked forward to meeting his perfect match.
As you can see, dating after divorce is filled with challenges and excitement and everyone's experience is different. Some people are ready to date right after separation, while others need time to heal and re-establish their own identities. If you are going through a separation and need legal advice, connect with us to sent up an initial consultation.
Disclaimer: The content provided in the blog posts of Jones Divorce & Family Law is general information and should not be considered legal advice. Please contact a lawyer for legal advice tailored to your specific situation. All articles are current as of their original publication date.