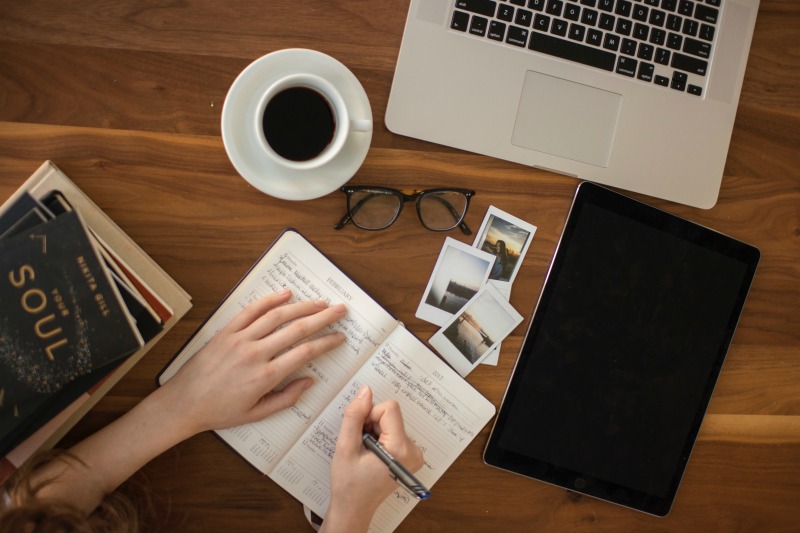 5 Ways To Avoid Online Dating Pitfalls
After divorce, part of the healing process for many people is finding themselves through the eyes of a new relationship. Whether you are looking for love, or just companionship, it can be difficult to develop relationships during this transitional stage in your life. For many of our clients, they have been out of the dating pool for many years and do not know where to meet like-minded people. While the concept of online dating still seems to raise eyebrows, a shocking number of people are having success meeting long-term partners on dating sites. In fact, online dating is currently among the top two ways to meet a new partner, following only behind meeting through mutual friends. While we do agree that online dating has its risks, and isnt for everyone, our team of Calgary divorce lawyers share some tips on how to make the most of online dating.
Tip Number One: Use Dating Sites That Focus On Whats Important To You
There are hundreds of different dating sites to choose from and its extremely important to find one that caters to your needs. Decide if you are looking for one person to get to know on a personal level, or many people to chat with and grow your network of companions. Either option is equally valuable depending on your current needs and lifestyle. Remember, just because its a "dating" site doesnt mean to cant meet really great friends here as well. Just be honest with your intentions and you may meet people you wouldnt usually get to in your day-to-date life. However, if you are serious about meeting a compatible match it is best to do your research on reputable websites and not be afraid to spend some money on a membership. This way, you raise the likelihood that the people you are meeting are also serious about finding their ideal match. Certain dating sites cater to niche groups of people for example, if your religion is important to you and you want to find a partner who shares that, seek out a site designed for users in that religious group.
Tip Number Two: Be Prepared To Meet The "Wrong" Person (Or Two, Or Three, Or Four) Before You Meet The Right One
Much like in the real world, and maybe even more so online, you are going to meet people that you are not compatible with. Be prepared to weed out individuals that do not mesh with your idea of a good partner. Its important to keep in mind that due to the anonymity of the internet you are going to encounter  ingenuine people who hide behind their screens and keyboards. Do not let them deter you from finding love online. There are good people out there, you just need to take the time to find them – do not get discouraged. In our opinion, the best way to meet authentic people is to be one yourself. Dont try to hide your flaws or lie about things like age as this will only create problems down the road.
Tip Number Three: Dont Get Distracted By Quantity If You Are Looking For Quality
With over 35% of Canadians using online dating sites, you are not going to have a hard time finding a connection. However, if you are serious about finding a match, you need to stay focused on your goals and not get distracted by chatting with lots of people at once. This is because if you talking to many people at one time its much harder to get to know one person really well. You want to stay true to the reasons you joined the site and look for genuine connections. Its a good idea to write down the qualities you are looking for in a partner and stick to this list as you navigate through different profiles. Your perfect match may not check every box on your list but they should posses many of your desired attributes.
Tip Number Four: Only Meet With People You Are Actually Interested In
One benefit to online dating is that its often easier to be honest and straight forward with your feelings. If you really arent connecting with someone after a few conversations, you should be honest and let them know. There should be no hard feelings from either side. Its also a good idea to only plan to meet with those who you have built a strong connection with, this way you have already invested time and energy into the relationship. This will prevent you from experiencing one of those horrible first date stories as you have already developed a rapport which should make it less awkward. As well, you should always feel excited (and just a little nervous) about going on a first date. Always trust your gut – if something doesnt feel right, it probably isnt.
Tip Number Five: When You Meet, Meet In Public
No matter how much you think you know someone you have been talking to online – never, ever agree to meet somewhere private. Even if you have seen photos and used video chat, it's entirely possible that the person you are planning to meet is not who they appear to be. Its also a good idea to arrange your own transportation to and from your first couple of dates as getting into a car with someone you do not know well is never a good idea. While it is unlikely that a situation like this would occur, you should always put you and your familys safety first. Additionally, do not share too much personal information before meeting someone. You should not disclose your home or work address or any information about your children. Keep your social networks private, or at least make sure you do not share your location on these sites. This is best practice to ensure your safety and privacy.
While dating after divorce is never easy, it can have considerable rewards in helping to move on with your life and not linger in the past. If you need assistance finalizing your separation, our skilled team of Calgary divorce lawyers are here to help. Connect with us to set up an initial consultation today.
Disclaimer: The content provided in the blog posts of Jones Divorce & Family Law is general information and should not be considered legal advice. Please contact a lawyer for legal advice tailored to your specific situation. All articles are current as of their original publication date.