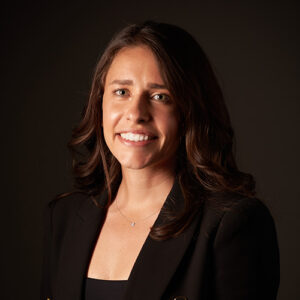 holly@jonesdivorcelaw.com
 587-393-8062
Prior to living in Calgary, Holly was born and raised in San Diego, California. She attended the University of Arizona where she earned her bachelor's degree and graduated with honors (cum laude). Holly majored in political science, with a minor in child studies and human development. To finish her degree, Holly interned at Highbanks Society in Calgary, which provides services to teenage mothers.
Building on her passion to help children in need, Holly went on to pursue a law degree from the University of San Diego, School of Law. During her time there, Holly served as the Vice President of a student-run club called 'Advocates for Children and Education', which provides legal and educational services to under-privileged San Diego youth. In addition, Holly worked in dependency law, where she represented parents in the child welfare system. Holly graduated from the University of San Diego School of Law with a Juris Doctorate degree and a concentration in child rights and remedies.
As a distinguished J.D., Holly went on to write and pass the California Bar examination. She is an active member of the California bar, since December 2014.
In her spare time, Holly enjoys volunteering for Artemis and CLERC, running, cooking, exploring nature, and most importantly, hanging out with her adorable dog named Cupcake.