Top 5 Tips for Surviving the Holidays Post Divorce And During A Pandemic
Top 5 Tips to Help You Survive The Holidays Post Divorce and During a Pandemic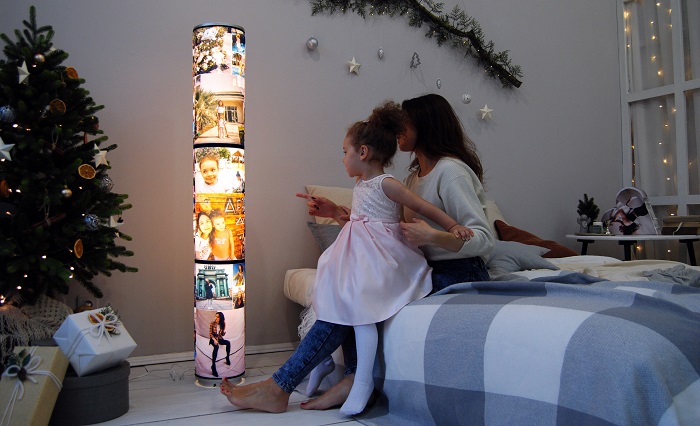 The holidays can be an especially difficult time for those going through a separation or recently divorced. Pair this with a global pandemic and it's no wonder you're likely feeling stressed and a little overwhelmed. Will you be able to see family? How will you divide the holiday parenting time while keeping everyone safe and healthy? These are just a few of the questions on everyone's mind this year. We asked around and compiled a list of tips to help you survive this upcoming holiday season.
Tip 1: Make a Plan
Plan any events in advance. Discuss with your family and your children how you plan to spend the holidays. Be prepared to share your COVID-19 protocols and what you will be doing differently this year to keep your family safe. With less ability to socialize in-person, you may want to schedule some family Zoom calls and send out festive invitations for same. It may help to start a calendar and insert all of your socially distanced activities as they arise. This can help you manage your obligations and help you from getting burnt out from endless Zoom calls. As well, by knowing that events are coming up, or more likely, not happening this year, you can help set the tone for your children. They will be reading you for cues so the more you are able to put on a brave face and create a positive environment – they more they will follow suit and approach the holidays with a sense of peace.
Tip 2: Be Kind To Yourself
The breakdown of a relationship is one of the most difficult life changes you will ever experience. It is so important to be kind to yourself during this time and take the time that you need to heal. We know that everyone deals with emotional loss in their own unique way – you may be the type to throw yourself into new hobbies and surround yourself with friends and family (virtually, of course) or you may take a more reserved approach and want to spend some time alone (with your phone off and an out-of-office message on your emails). Take the time to figure out what you need and don't be afraid to seek it out.
Tip 3: Put your Kids First
The holidays are a magical time for children, and you should try to preserve as much as that as possible, even if you don't feel the magic yourself this year. Try your best to keep your old family traditions alive. It is important for kids to know that the things that are meaningful to them and brought the family together still exist. This may mean getting creative such as meeting Santa virtually or gathering around the fire for a Zoom reading of The Night Before Christmas. As well, try your best to get outside and spend some time in nature. This could mean a walk around your neighbourhood to see the festive lights or going tobogganing with a thermos of hot chocolate.  A child who is getting exercise and mental stimulation will be much easier to manage than one who is sitting at home bored and restless.
Tip 4: Control Your Finances and Set Expectations
Going from a two-income family to a single income family can be especially stressful around the holidays. You may not be able to provide your kids with all of the gifts or experiences that they were used to when both parents were pooling their incomes. It is okay to have a conversation about finances with your children in order to set their expectations. Just make sure it is age appropriate and doesn't blame the other party. As well, make sure you don't stress your kids out or make them feel like they are a burden. A simple reminder that toys and gifts aren't everything is all it takes. You can also get your kids involved by assisting with crafts and homemade gifts which can lead to many valuable life lessons.
Tip 5: Don't Sweat the Small Stuff
Okay, you usually have a rule about eating too much dessert after dinner or a strict bedtime policy – but is the world really going to come to a crushing halt if you eat one more cookie or let your kids watch one more episode of their favourite show? I can tell you from experience – it won't. You have a whole new year approaching to focus on getting back on track. Let this time be about family and building special memories together.
If you are considering a divorce and want to know if mediation is right for you, connect with us today to schedule your free 30-minute consultation.
Disclaimer: The content provided in the blog posts of Jones Divorce & Family Law is general information and should not be considered legal advice. Please contact a lawyer for legal advice tailored to your specific situation. All articles are current as of their original publication date.