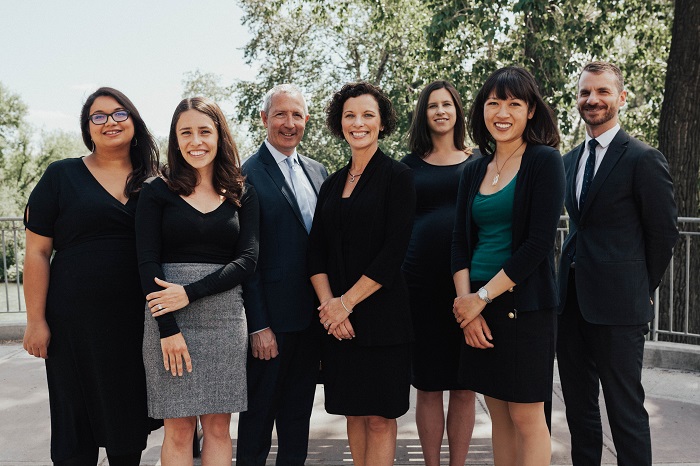 Jones Divorce and Family Law COVID 19 Update
Remote Working and Communication with Clients
With the evolving COVID-19 situation, Jones Divorce and Family Law is committed to providing a safe environment for our clients and our employees. As such, we will continue to provide services to all clients, potential clients and to communicate with our colleagues via email, telephone and Zoom.
We are following all recommended safety procedures as they are publicized but we do not plan to close our office. Throughout all of this, we do not expect our daily interactions with our clients to change and we will continue to provide fast, results-driven legal advice. We are dedicated to working with our clients to ensure they feel supported and comfortable in this ever-changing global climate.
All of our lawyers and support staff continue to be available by email or telephone which can be found here. If you are a new client looking for legal advice, please contact Nikki at reception@jonesdivorcelaw.com or (587) 393-8070.
Communication with Our Office
Zoom is a reliable cloud platform used for video and audio conferencing and is extremely easy to use! At the time of your scheduled meeting, the lawyer you are speaking with will send you an email with your meeting ID which you can then use to enter the meeting with the lawyer. You can access the meeting from a desktop computer, or you can download the App to access Zoom through your cellphone.
If you want to download Zoom, visit the App Store or Google Play Store. The set up is very user friendly and our office has put together a step by step guide. If you require any assistance with Zoom, please contact Nikki at reception@jonesdivorcelaw.com and she will be happy to put you in touch with the right people at our firm.
Calgary Court Centre Closure and Your Options for Resolution
The Calgary courthouse has been closed indefinitely, however, there are many dispute resolution options available to you which do not need to involve the court process. These include mediation, arbitration, 4-way settlement meetings and negotiations between counsel – all of which can be done remotely via Zoom, email or telephone. At Jones Divorce and Family Law we have always focused on alternative dispute resolutions to resolve matters in a time and cost-effective manner.
Attending Jones Divorce and Family Law
For those needing to attend our office in-person, we ask that you make an appointment in advance and answer the following questions for the health and safety of everyone in our community prior to leaving your home:
Are you experiencing a fever, new cough that started within the last 14 days, sore throat or any other new signs of respiratory illness?
In the last 14 days before illness onset, have you travelled anywhere outside of Canada?
In the last 14 days, have you had close contact with a confirmed or probable case of COVID-19?
Have you had close contact with a person with acute respiratory illness who has travelled anywhere outside of Canada within the 14 days?
Any person entering our office will be screened in accordance with the latest Alberta Health Guidelines.
Frequently Asked Questions
I am a new client – how do I schedule a meeting?
Please contact our receptionist, Nikki, at 587-393-8070 or fill out this form on our website. We will respond to all inquiries within 24 hours. We will be scheduling all initial consultations via telephone for the time being.
What is the best method to contact my lawyer?
Our lawyers will continue to access their email and telephones and will provide a response to you within 24 hours. In order to help us assist you better, please cc your lawyer's assistant to all correspondence.
I have an upcoming court date, what do I do?
Your lawyer will contact you to discuss your options.
I have an upcoming mediation, what do I do?
Most mediation offices will continue as scheduled via Zoom. Your lawyer will contact you with  additional information as it becomes available.
I need to drop off documents at Jones Divorce and Family Law
Please contact the assistant helping on your file to let them know when you will be attending our office. Wherever possible, please send documents to us electronically.
Will I continue to receive interim accounts on a monthly basis?
Yes, our goal is to provide as little disruption to daily operations as possible and we will be issuing interim accounts as usual.
Quick contact information
Phone: 587-393-8070
Fax: 587-393-8071