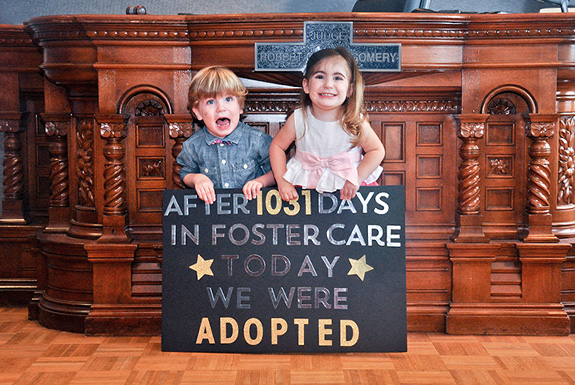 Adoption: A How To Guide To Growing Your Family
Adoption in Alberta takes place by one of two ways – either by a direct placement where the families have made the arrangements between themselves, or through a licensed agency. Direct placement adoption includes adoption of a child by a stepparent or by another family member, or of a child by an adoptive family not related to the child.
Adoption Legislation in Alberta
The legislation in Alberta that governs adoption is the Child, Youth and Family Enhancement Act. It sets out the rules to follow in making an application. For those families who have made the decision to adopt, a comprehensive application package must be prepared and submitted to the court. Adoption applications take time to complete and are document intensive. Document gathering can be a big part of the process. Depending on your situation, the package may require the following:
The child's Registration of Live Birth document if the child was born in Alberta, or notarized birth document if outside of Alberta;
Immigration documentation for the child if he or she was born outside of Canada;
Notarized marriage certificate of the parent(s);
Notarized divorce certificate;
Notarized court orders relating to the child;
Criminal record checks;
Medical history forms;
Affidavit of the mother;
Affidavit of the person applying for the adoption order; and
Consent forms including consent of the biological parent and/or the child to be adopted.
It is best to know which documents will be required for your situation before starting the application process.
Consent and Notice are Required
Another crucial part of making an adoption application is obtaining consent of both guardians and the child. Written consent of all guardians of the child is required. This includes even a former guardian if the person applying for the order is currently the child's sole guardian. Consent of a current guardian is extremely important in the eyes of the court because that guardian would be consenting to give up certain rights to that child.
Who Is Involved in an Adoption?
Children aged 12 and over are also required to provide their own consent by signing the consent form included in the application package.
Finally, notice of the adoption application must be served on several people including:
 the other guardian(s);
 the former guardian (if this applies);
 the biological father;
 the Minister of Alberta Human Services; and
 the child (if over the age of 12).
Once all this is done and submitted, it is up to the court. The court may decide to grant the adoption, order information including a formal report or call a hearing.
Clients who have decided that adoption is right for them should consider having a lawyer take them through this document-intensive and detailed process.